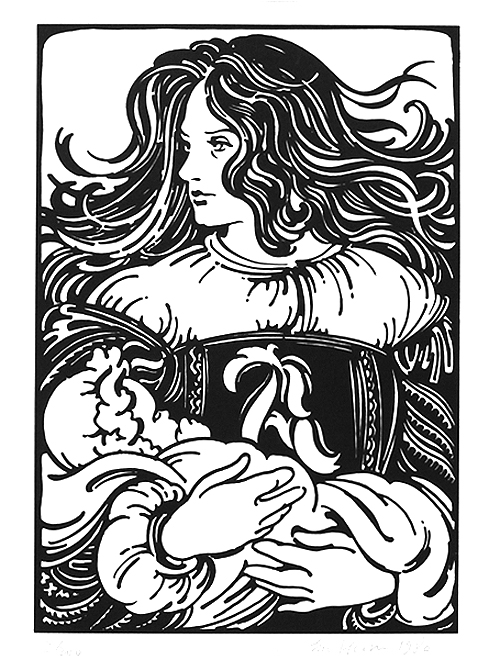 The Scarlet Letter

Nathanial Hawthorne
c.1980
Silkscreen (B & W)
13 1/2 x 9 1/2 in. imgae; 17 x 14 in. paper
Signed and numbered in pencil by the artist, John Alcorn
Printed on acid-free paper

Cost per individual print: $150.00 (one-hundred and fifty dollars). Cost per complete set of six prints: $600.00 (six-hundred dollars).

•

John Alcorn Homepage

The Alcorn Studio & Gallery Homepage
•


© The Alcorn Studio & Gallery
112 West Main Street
Cambridge, New York 12816
Tel: (518) 677-5798
E-mail: stephen.alcorn@verizon.net
http://www.alcorngallery.com


No part of this web site may be reproduced, in any form, by any means,
including mechanical, electronic, photocopying, or otherwise,
without prior written consent of Stephen and Sabina Fascione Alcorn.